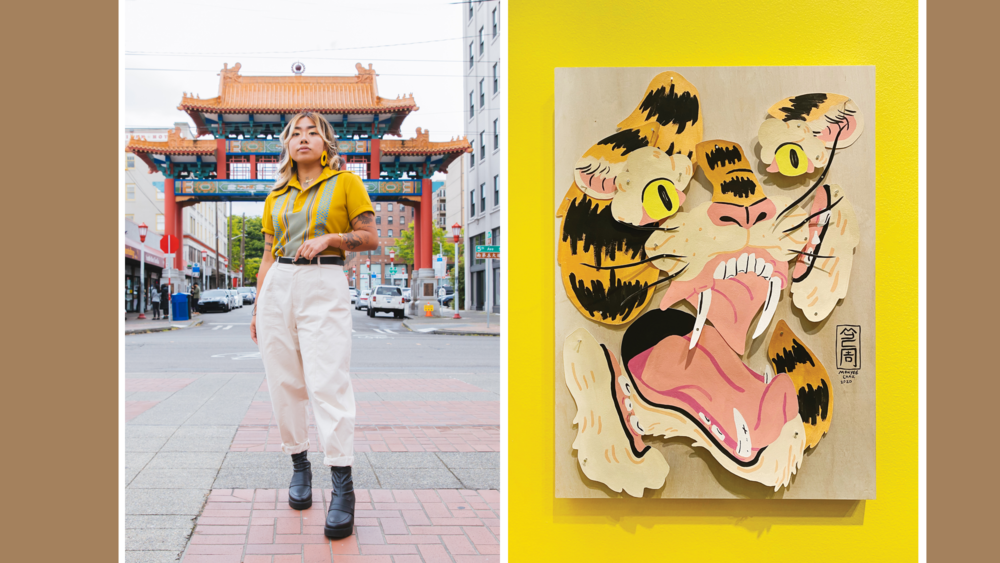 Photos Courtesy of PublicDisplay.Art
PublicDisplay.Art launched in December 2021 and highlighted 10 local artists with national and international recognition. This publications purpose is "to reinvigorate the idea that creativity is still at the heart of Seattle, that the free exchange of art and ideas makes our community better." One of the artists featured is Monyee Chau who graduated from Cornish in 2018 from the Art Department. Monyee has gone on to exhibit in museums and galleries internationally, including the Wing Luke Museum, Museum of Northwest Art, Bellevue Arts Museum, and Copelouzos Museum.
Read more about Monyee and the other artists featured at publicdisplay.art or pick up a free copy wherever papers are distributed!
Check out Monyee Chau and their work at chinesebornamerican.com